PICK THE PERFECT BEVERAGE FOR YOUR BBQ MEAL
PICK THE PERFECT BEVERAGE FOR YOUR BBQ MEAL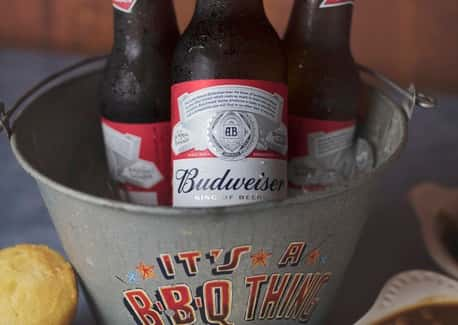 Spring is right around the corner – well actually, here in the Sunshine State, it never really went away! Warm, sunny weather calls for delicious drinks to pair with your BBQ meal. Check out some of our favorite Colt's refreshments (and tips on how to pair them) below… because who says drink pairings are just for steak and wine, anyway?
Iced tea and sweet, saucy BBQ
One of the most natural beverages to start things off with is iced tea. Served up by the gallon here at Colt's (perfect for bringing home or to the beach for a flavorful picnic), this pick is a truly timeless classic on the BBQ table thanks to its sweet, refreshing flavor – especially on a hot day!You really can't go wrong pairing iced tea with virtually any Colt's menu pick, but we especially love it with sweet, saucy BBQ that can holds its own next to the tea's rich sweetness. Think a Fat Boy Sandwich or Baby Back Ribs.
Light beer and seafood or chicken
An ice-cold beer is the perfect way to "cheers" to a great day or start of the weekend! Just like we tend to pair white wine with poultry and seafood to avoid overpowering the mild meat flavor, the same rule of thumb applies to beer and BBQ. Enjoy some light beer with a Colt's Fried Fish Sandwich or Jumbo Chicken Tenders!
Of course, this is just a general rule – as Chicago pitmaster Barry Sorkin told VinePair.com, "if you're sticking with beer and barbecue, it's gonna end pretty well for you." We couldn't agree more! Feel free to mix things up and try something new in pursuit of the perfect combination. (Then, when you find one you really love, let us know! We love a good beer-and-BBQ duo as much as you.)
Bubbly and fried chicken
If you are enjoying Colt's at home, why not pop open the bubbly? Effervescent brunch beverages such as mimosas pair well with fried chicken and other crispy picks because they are both pretty light, flavor-wise and their distinct, textured experiences (one crunchy, the other bright and sparkly) help to complement each other beautifully.
We hope that today's guide helps you pair your BBQ meal with refreshing drinks that complement its hearty, feel-good flavor! Be sure to swing by your local Colt's and enjoy your favorite flavorful combo today.